HopeTV Watch Now
The Hope Channel is a Christian television network that seeks to bring everlasting hope to people around the world. We believe true inner peace and contentment is found in Jesus Christ. Our programming is designed to help people experience the abundant life that Jesus promised in John 10:10.
Our programs communicate our core beliefs from the Holy Bible: · God is love and He has revealed Himself in His Son Jesus Christ. 1 John 4:16; John 14:9. · Jesus is the divine Son of God and is not a created being, but is the eternal God. John 1:1. · Jesus came to this earth to live a perfect life without sin and give His life on the cross to pay the penalty for our sin. Romans 5:6-10. · When Jesus comes into our lives He makes us new creatures. 2 Corinthians 5:17. He writes His law in our hearts and we seek to live in a way that honors God. Hebrews 8:10; John 14:15. · Bible prophecy reveals that the end of this world is imminent and Jesus will soon return. Revelation 22:12. · Our mission is to help people prepare to not only live for Jesus in this world, but to also be prepared for His soon return. Revelation 22:17.
LifeTalk Radio Listen Now
In a busy, confused, and often uncertain world, LifeTalk Radio brings you hope and stability through Christian music, Bible teaching and inspirational messages. You'll enjoy our personable talk-show hosts, our programs about health and the family, and our inspiring music. We have something for the children, for people with inquiring minds, and for those who want to know God better. Surf our web site for Bible lessons, information, and many more good things. One of our listeners said of LifeTalk Radio: "It sets the focus for my mind and my day on positive and uplifting themes and music." We hope this will be true for you.
We value your beliefs and opinions, and encourage you to join our live call-in programs or give us a call at any time, day or night. We appreciate your listening to us, and we want to listen to you. Enjoy life! We're connecting people with Christ! -Steve Gallimore, President, LifeTalk Radio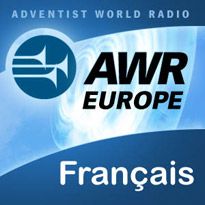 Haitian Radios



Apprendre le français en Ligne
Bonjour de France est un «

cyber-magazine

» éducatif

gratuit
contenant des exercices, des tests et des jeux pour apprendre le français ainsi que des
fiches pédagogiques
à l'attention des enseignants de français langue étrangère (FLE). À travers ses différentes pages, ce magazine se veut aussi un outil de promotion de la
francophonie
. De nouvelles rubriques interactives apparaîtront régulièrement afin que ce site soit pleinement un lieu de ressource et de partage.
Organisation de l'Église:
o ADRA Canada (Organisme de développement et d'aide humanitaire)
o Émission Il est écrit (Québec)
o Émission Il is written (Canada)
o Centre Il Est Écrit de Montréal
o Groupe Agapè de Québec (Un groupe spirituel à saveur authentique)
Groupe d'évangélisation:
o Pôle Chrétien (Guadeloupe avec l'Ecole du sabbat en vidéo)
o Guad'Advent (Guadeloupe avec radio en ligne)
o Le Ministere Biblique (avec radio en ligne)
o Créationnisme (L'Association de Science Créationniste du Québec)
o La Bible parle (L'oeuvre de laïque chrétien)
o Barque d'espoir (méditations, poèmes, vidéoclips, histoires pour enfants, jeux)
Centre de ressources:
o Je reviens bientôt (Centre de ressources chrétiennes)
o Ressources Internet adventistes
o Audio Verse (Prédications audios)
o Paul Scalliet (Prédications audios)
Télévision et vidéo:
o Mieux vivre (Video, audio, témoignages et émissions)
o 3ABN TV (Three Angels Broadcasting Network)
o Biggy TV (Télévision adventiste sur Internet)
o Hope TV (Séries vidéo d'émissions francophones)
o Hope TV (Canal Église)
o Vidéos de Léo-Marc (Prédications, Conférences et Concerts)
o Adventiste Replay (Vidéos, Conférences, Témoignages, etc.)
Radio Internet:
o Radio Guide d'Espoir (Québec, Saguenay)
o Radio Sublime (Communauté adventiste haïtienne d'Ottawa)
o L'Eden restauré : Notre destinée
Information:
o Réseau d'information adventistes
o Adventist World (Revue internationale)
Littérature:
o Librairie adventiste du Québec
o Ellen G. White Galerie photo
o Ellen G. White en français (Livres)
o Ellen G. White en français (Moteur de recherche, Utilisez Google Chrome)
Études bibliques pour adultes:
o Bible Gateway (Texte de la Bible)
o Bible Info (Références bibliques)
o Il Est Écrit (Cours Découverte)
o Cyberspace Ministry (Logiciels gratuits)
o IEBC (Institu d'Étude de la Bible par Correspondance)
o Hope Talk (Centre de répertoire de cours)
o École du Sabbat en Français (Leçons quotidiennes)
o École du Sabbat Supplément (Études de la semaine)
o École du Sabbat Complément (Ellen G. White)
o École du Sabbat Abonnement (Éditions Vie & Santé)
o La Bible Expliquée (Séries d'études bibliques audio)
o MENAPA - Middle East North Africa Publishing Association (PDF gratuit)
Études bibliques pour enfants:
o Grace Link (Pour berceau)
o Grace Link (Pour jardin d'enfants)
o Grace Link (Pour primaire)
o Junior Powerpoints (Pour préadolescents)
o Real Time Faith (Pour adolescents)
o Cornerstone Connections (Pour étudiants)
o IADPA - Inter-America Division Publishing Association (Pour commander)
o My Bible First ! (Traduction Mieux vivre)
Écoles:
o Adventist Education (Répertoire)
o Académie adventiste Greaves (Montréal, Québec)
o Académie adventiste Sartigan (St-Georges de Beauce, Québec)
o Kingsway College (Oshawa, Ontario)
o Canadian University College (Lacombe, Alberta)
Divers:
o Father's Love Letter (La lettre d'Amour du Père)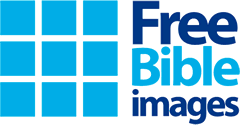 Index of Resources
Adventist Union School - our elementary school
Seventh-day Adventist Church Headquarters
SDAnet
Adventist Church websites
Sunset Calculator - check out sunset and sunrise times all over the world.
Virtual ABC Store - Online Adventist Book Center
ADRA - Adventist Development and Relief Agency International
Adventist World Radio
Adventist Today - get all the latest Adventist News
Hope Channel
It Is Written
Religious Liberty - Church State Council
Signs of the Times
Vibrant Life Online - A magazine for healthful living
Three Angels Broadcasting Network
Voice of Prophecy Radio
AdventSource - Leadership Resources for your local church
Bible Studies - Discovery Bible studies available via online and postal mail.
Sabbath School Net - study the Adult Sabbath School Lesson online
E. G. White Estates - Browse or Search the CD
La Sierra University
Loma Linda University
Pacific Union College
Walla Walla University
ABC Vegetarian Online Store
- Free Vegetarian Recipes, Health News and More!
Veggie Restaurants
- in LA
Vegetarian Page
- a bunch of links on the web
Veggies Unite!
- Tons of veggie recipes and more
Veggie Source
- Probably the most popular and helpful vegetarian website on the net.
Vegetarian Cuisine
- Many excellent resources and links
AboutChristian.com
- The Christian directory information and resources.
Christian Links
- Christian Search Engine & Link Website
Christian Freebies
- This site has a little bit of everything, all of it FREE.
Churches dot net
- Many church resources
Family Life
- Resources for the family
Focus on the Family
- The radio show/newsletter/ministry homepage
Gohsen.net
- Christian Search Engine and Directory
Gospel Communications
- Gospel Resources
Grant's Graceland
- Devotions, thoughts and laughs
Heartlight
- Resources to live victoriously for Jesus in today's world
Heartlight Wallpaper
- Aa new Heartlight image will appear on your desktop each morning when you log onto the internet
Live It!
- is the web site with timeless insights and practical advice you need to manage your life.
Church Website Design
- Ministry-based Powerful Church Website Design Company, provides your church with not only a great looking affordable web site, but also tools to help manage and facilitate church community growth.
Promise Keepers
- Homepage for the Promise Keepers
Religion Today
- Online Magazine and News
Shining Star Singles
- Shining Star SDA Singles is a computer friend and dating referral service
Digital Hymnal
- is a collection of MIDI files, lyrics, and historical notes about the authors and composers of hymns, based on the Seventh-day Adventist Hymnal
Freak Music
- Links to many great Christian bands
Rockin' with the Cross
- This is a Christian guitar tablature archive for musicians by musicians.
1Christian.net
- The Nations #1 Christian Music network
Wigtunes
- Absolutely Free Praise Song and Hymn MP3's. Online Worship study book.

We've all gotten that email that make some outrageous claim (Proctor and Gamble owners are Satanists) or warns of something terrible (children getting pricked by an HIV infected needle while playing on the playground). Before you send these emails on to everyone in your address list, check them out and see if they are a Hoax or Urban Legend (most are). Here are some sites to help.
Snopes - Find out if that email is true.
Truth or Fiction - A great place for Christians to check the truth behind rumors, inspirational stories and prayer requests they get in their email.
F-Secure Viruses - The industry standard source for up-to-date information on new viruses and hoax alerts
Hoaxes - Virus killer Symantec has a great site on hoaxes as well as virus information.
Vmyths.com - Learn about computer virus myths, hoaxes, urban legends, and the implications if you believe in them. You can also search a list of computer virus hoaxes from A to Z.
Audio Bible
- Yes, you can listen to the entire Bible on the Internet! You can also buy Audio Bible as commercial software for your Windows 95 PC.
Bible Info
- General Bible Information, FAQs, topics and more. Great stuff!!
Bible Gateway
- Bible online
KJV and RSV Bible in Parallel Frames
- study the KJV and RSV Bible at the same time
Bible Study Portal - The Bible Guides listed on this page will assist you in finding hope, peace and security in an uncertain world. The study guides are from major Christian radio and television ministries.
Easton's Bible Dictionary - Bible words
The Goshen Online Study Library - The GOSHEN Online Study Library is designed to be a resource that facilitates in-depth study and exploration of God's Word and that fosters a desire to learn more about the Bible and how it applies to all of our lives. It currently includes the following and bunch more:
Nave's Topical Bible
Easton's Bible Dictionary
Smith's Bible Dictionary
Torrey's Topical Textbook
Hitchcock's Bible Names Dictionary
Matthew Henry's Commentary
Education deals with the unique and challenging idea that "the work of education and the work of redemption are one." The ultimate goal of all learning should be to understand more about our Creator-Redeemer and to reflect that understanding in our personal lives.
Patriarchs and Prophets presents the story of the conflict between good and evil--between Christ and Satan--from its beginning, starting with the origin of evil, then taking up the creation of the world, the Bible patriarchs, Israel's Egyptian bondage and Exodus, and their establishment in Canaan up to the time of David.
Prophets and Kings continues the story from the time of Solomon through the remaining kings of Israel and Judah and the times of the prophets, including the time of Israel's captivity and restoration, down to the coming of the Messiah.
The Desire of Ages on the life and ministry of Jesus.
The Acts of the Apostles presents the story of the early Christian church through the rest of New Testament times.
The Great Controversy the conflict between Christ and Satan as they have been seen in the history of the Christian church down to our own day--and beyond, based on what the Bible says will yet take place.
Steps to Christ deals with the central issue of how to become and remain a Christian.
Christ's Object Lessons presents the parables of Jesus in a fresh light, showing their application to Christian living today.
The Ministry of Healing the principles of healthful living, beginning with the ministry of Jesus and extending to the life and ministry of every Christian.
Thoughts From the Mount of Blessing a study of the key verses of Jesus' Sermon on the Mount. Included are the Beatitudes, the Lord's Prayer, and much of Jesus' other instruction for living here and now as a citizen of His kingdom.
COMMENTARIES
Adventist Administration


Seventh-day Adventist General Conference (http://www.adventist.org)
- Official news and information of the Adventist Church world headquarters in Washington, DC.

North American Division (http://www.nadadventist.org)
- Regional headquarters serving the United States, Canada and Bermuda.

Pacific Union Conference (http://puconline.org)
- Regional administration covering Arizona, California, Hawaii, Nevada and Utah.

Southern California Conference (http://scc.adventist.org) - Area administration for Los Angeles, Ventura and Santa Barbara counties.

Southern California Conference, Los Angeles Metro Region(http://metroregion.com) - A region of the Southern California Conference serving the Los Angeles area.

Adventist Education
Andrews University (http://andrews.edu)
- Under-graduate, post-graduate and sbinary training.

La Sierra University (http://lasierra.edu)
- Under-graduate and post-graduate degree programs.

Loma Linda University (http://llu.edu) - Under-graduate and post-graduate courses in all fields of healthcare.

Pacific Union College (http://puc.edu) - Under-graduate and post-graduate degree programs.

Adventist Publication Resources

Adventist Review (http://adventistreview.org) - In print for more than 150 years, the Adventist Review is the flagship journal of the Seventh-day Adventist Church. Published weekly and has a paid circulation of more than 50,000.
The Offical Ellen G. White Website (http://www.whiteestate.org/) - The Complete Published Writings of Mrs. White are now available online in several languages. On this new beta Web site you can easily browse, read, and search the writings in English, French, German, Italian, Spanish, Portuguese and Russian will soon be added.
Pacific Union Recorder (http://recorder.adventist.org) - Monthlymagazine of the Pacific Union.

Review and Herald Publishing Association (http://rhpa.org)
ADVENTIST PARENTING (http://www.adventistparenting.org/) is an e-magazine comes out every other month and is only available through email subscription. Feel free to print off copies and share with your church, family, or friends.
SDA HYMNAL (http://www.sdahymnal.net/) This is the only Church Website to find the complete hymnbook of the Seventh day Adventist Church. Church music is such an important part of the worship so this is a complete collection of every hymn and response from the SDA HYMNAL.
ADVENTIST SINGLES MINISTRY (ASI)
(http://www.singleseventhdayadventists.com/)
A social network for Single Seventh-day Adventists to fellowship and perhaps find life partners. This website is absolutely FREE!
MARRIAGE FITNESS
(http://www.marriagemax.com/marriage-counseling-alternative.asp)
A FREE e-help series of
emails that includes:
5 marriage assessments
"I love you but I'm not IN LOVE with you."
How to get your spouse to change
How to get over the past (and past the hurt)
How to stop a divorce
How to avoid a separation
How to spoil their affair
How to increase your marriage IQ
How to forgive and be forgiven
And 35 other marriage crisis solutions